Is your Financial Future Secure?
You wouldn't build a house without a plan. So don't take that chance with your future. With a financial adviser, you'll have professional support to reach your financial goals.
We take the time to understand what is important to you. We create a plan that's tailored just for you. With expert financial advice you'll have help to reach your goals and own your tomorrow.
The Financial Planning firm that is built on trust, integrity and personalised service.
TESTIMONIALS

We have been clients of Andrew Tatarinoff for over 3 years. During that time, we have withdrawn a substantial amount from our investments, yet our portfolio has only slightly reduced. Andrew knows how to make the right investment choices to ensure our money continues to grow. We receive regular updates, quarterly reports that outline our investments along with other advice which may affect our daily lives which we certainly appreciate.



Paul and Lorraine

Our encounter with AH Financial Services' principal, Andrew Tatarinoff, occurred in 2015 and was quite coincidental. Up until then, we have been contemplating enlisting financial experts to aid in our financial affairs, and that chance meeting set the scene.

As working professionals and financial neophytes, Andrew understood our situation well and through his patience and dedication, he advised, explained, instructed and executed a plan that put us in a much better financial position than before. The most beneficial advice for us were Budgetary Management, Life Insurances and Income Protection, and a realistic Investment and SMSF strategy.

All these were delivered with great professionalism, friendliness and expertise. Subsequent meeting with Diane enhanced our working rapport. Today, the company continues to monitor and update our situation in accordance with our financial goals with friendly personalised guidance.

AH Financial Services is very much client-centric and realises that if clients do well, the company will do well. We therefore wish the company every success and look forward to a wonderful working relationship for many years to come.



Victor and Alice

We are probably amongst Andrew's earliest clients, having known him in this capacity since he first set up business some 13 years ago, at the time of writing. During this time we have come to know Andrew as a trusted adviser, but more than that, Andrew and Diane have endeared themselves to us through their demonstrated care and concern for both our financial and physical well-being.

Though we have moved away from Sydney in our retirement, Andrew, being conscious of our needs, has come to visit us on occasion, rather than require us to travel to his offices. For this thoughtfulness we are most appreciative.

Though markets have fluctuated over time, Andrew has consistently contacted us in advance of changes, and accordingly we have been able to take advantage of said movements both upwards and downwards. The nett results of Andrew's advice have been significantly above the sector average each year of our association.

We can confidently recommend Andrew in his capacity as Financial Adviser, and AH Financial Services with Diane to the fore to meet one's financial needs.



Peter and Helen

Andrew has serviced us for over 18 years. Andrew and Diane have assisted us with setting up our Super and then helping us to transition to retirement which we are happily in now. They made the process very easy for us which took a lot of the stress out for us as we are not financially literate. We now rely on Andrew's advice so much that we find ourselves always asking his advice before we make any new financial decision. Andrew thinks outside the box and has come up with some great ideas for us that we would not have thought of ourselves.

We have recommended a number of our family members who Andrew now looks after as well. They are very happy with the services Andrew and Diane provide and the returns on their portfolio accounts.



Martin & Maria

My husband and I have been clients of Andrew for a number of years, Andrew has always gone out of his way to help my husband and I. He assists us with our Centrelink, our pensions and now aged care now that my husband is moving into another phase of his life.

Andrew is always happy to come out to our house to help us with any financial issues and questions now that it is harder for us to get to his office which we find very helpful. We would highly recommend Andrew and Diane.



Keith and Elaine

I rely on Andrew and his advice as he always answers my questions and has helped though a very tough time when I lost my beloved husband recently.

Andrew previously dealt with my late husband as he looked after all our finances. My late husband looked after of all our finances and I didn't know our financial situation when he passed away. I was very lost but Andrew was very compassionate and patient when he came out to my house on several occasions and assisted me with my finances and some of my IT issues as well.

I highly recommend Andrew and Diane because they care about their clients and go out of their way to assist them.



Simone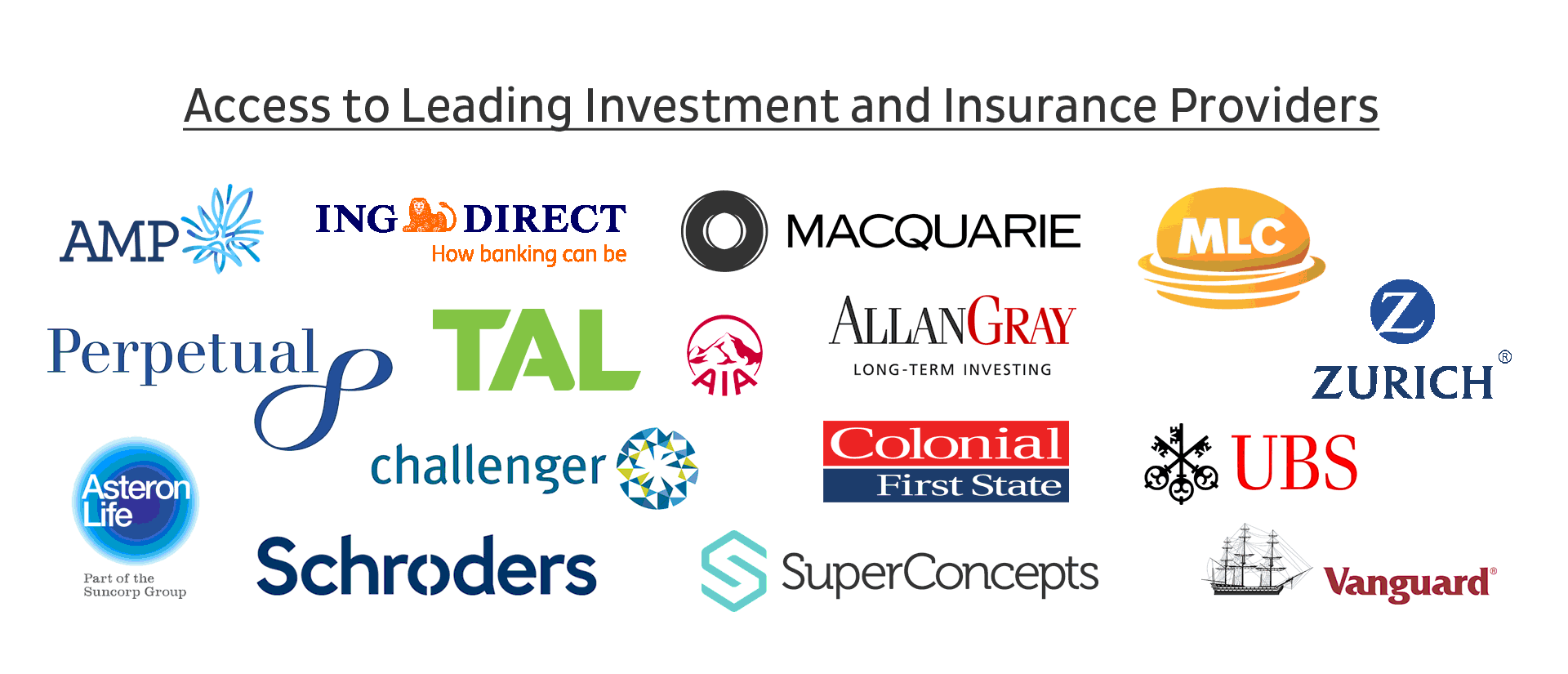 Investing in your Future
Whether you're just starting out or well underway planning for the future, a financial plan, prepared by a qualified Financial Planner, is a road map that gives you clear directions to help you achieve your goals