Our Advice Process
The six key steps of our Advice process are outlined in our diagram below. Each step is very important as it allows your financial planner to fully understand your situation and your life goals.
It is imperative to regularly review your financial plan to ensure your still on track. This is due to the regular legislative changes which can impact your personal circumstances, not to mention the changes that occur organically in your life.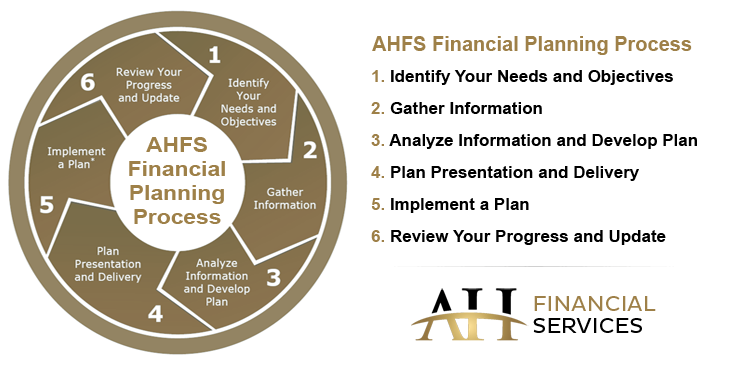 If you have any questions call us on (02) 8004-8699 or Email Us to set up an appointment.